What's a floor barre?. . .Yes, you do it lying on the floor BUT it's an intense workout, demanding full concentration on the exercises and can actually allow for better alignment and muscle work  and more sensitivity than when you are vertical in space. . .Yes, it's called a 'barre' but it's not just about ballet.  You will work through a variety of movement exercises focusing on the central body core as the original life source, gaining enhanced body control, strength, fluidity and suppleness for improved alignment and maximum joint and limb flexibility.
Rhonda Moore's floor barre class stems from her 30 years of developing special breathing exercises for dancers, speakers, actors & vocal artists.  Her focus on the Effort\Shape theories of Laban help to clarify, mentally and visually, the ideas behind practical application. This permits each person to reach his or her full potential while elaborating the personal imagery necessary to truly master his/her physical and mental self.  If you have a yoga/pilates mat (or good towel), bring it.  The Dance Program will provide mats for anyone who does not have one.
Although having some dance vocabulary under your belt would be useful, this is a good workout that is suitable for dancers, actors, movers of all sorts who feel they are coming into the workshop in reasonably good physical shape.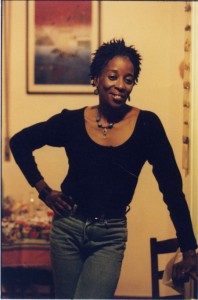 Master teacher Rhonda Moore is a founding member of BILL T. JONES/Arnie Zane & Dancers.
She holds a BFA, cum laude, Dance, 1979, SUNY Purchase, Purchase, NY, and is completing her
Master of Fine Arts Degree from Temple University's Boyer College of Music and Dance. From
1984 to 2008 she performed and taught in and around Verona, Italy. In addition to her Body
Conditioning work, she has wide experience in multi-disciplinary collaborations, and incorporates
Afro-Haitian, as well as traditional, classical, dance discipline into her work. Most recently she has
organized and directed RAD (Random Acts of Dance) for the Mural Arts Program.