Introducing two new faculty instructors:
Anne White will teach Ballet II on Tues/Thurs from 12:45 – 2:15. She started dancing when she was 6 years old in Shrub Oak, NY and at age 11 was accepted into the School of American Ballet in New York City where she trained until 1988 when she joined The Off Center Ballet directed by Christopher D'Amboise. In 1990 Anne joined The Pennsylvania Ballet, performing for eight seasons and dancing lead roles in ballets by George Balanchine, Peter Martins, Paul Taylor, and Alvin Ailey. Anne has also worked with many local artists including Myra Bazell, Pig Iron Theater, Rennie Harris, Melanie Stewart, and Phrenic Ballet. Anne has taught ballet technique and repertory at Rowan University and Drexel University.
and. . .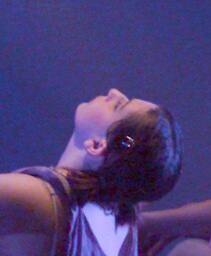 Laura Vriend will teach Dance Composition I on Tues/Thurs afternoons from 2:15 – 3:45. She is a doctoral candidate in Critical Dance Studies at the University of California at Riverside. She is putting the final touches on her dissertation which mines the relationship between social theories of space and choreographic uses/ideas of space in the site-based work of several Philadelphia area choreographers. Laura graduated in 2005 from Bryn Mawr with a double major in Dance and Anthropology. Throughout her graduate work, she has continued performing her own work and that of other choreographers at various venues in California, Texas, and Philadelphia
We also welcome Dr. Toni Shapiro-Phim back for her second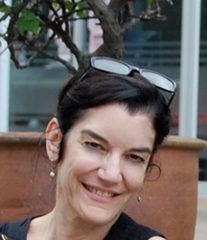 year at Bryn Mawr to teach Anthropology of Dance, a course that has not been taught for the last few years and that will also be cross-listed with the Anthropology Department. Dr. Shapiro-Phim is a dance ethnologist with a specialization in the performing arts of Southeast Asia. She received her Ph.D. in cultural anthropology from Cornell University in 1994. Her dissertation and other publications focus on the history and cultural context of dance around the world, particularly in relation to violence and gender concerns. At the Philadelphia Folklore Project and at Khmer Arts in Cambodia, she designed and implemented public arts, educational and documentation programs in diverse settings. She has held teaching and research appointments at the University of California at Berkeley, San Jose State University, Yale and Mills College, and has served as a consultant for the Asia Society, Japan Foundation, and New England Folklife Project. Anthropology of Dance will be offered on Tuesday evenings from 7:00 – 9:45 pm.