Join the Dance Program at a performance of the Pennsylvania Ballet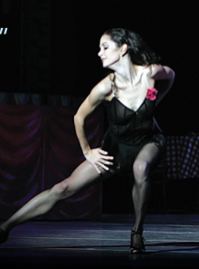 on Sat., Oct. 22 at the Academy of Music in Philadelphia. The program
is called Russian Suite and will feature the North American premiere of Alexei Ratmansky's Jeu de Cartes, set to the music of Stravinsky, and two celebrated Balanchine works, Raymonda Variations and Slaughter on Tenth Avenue.
Tickets will be available at a group rate (around $20) and the Dance Program will provide free transportation.  If you're on the Dance List, look for info in your email or contact the Dance Program at 610-526-5208.