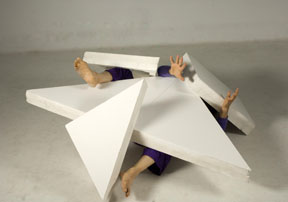 From September 6th through September 26, Dr. Karl Schaffer will be in residency as part of a tri-co Mellon project sponsored by Bryn Mawr mathematics and Swarthmore dance. An organizational meeting for those interested in creating a new mathematically-inspired performance work with Dr. Schaffer will be held at Swarthmore, Troy Dance Lab on Friday, September 7 from 6-9 PM. The tri-co bus should accommodate the rehearsal schedule at Swarthmore. No prior dance experience is necessary.
Other open events include:
#Math Colloquium    September 10th 4-5 PM – Bryn Mawr, Park 355
#Open Workshop    September 15th 2:30-4 PM -Bryn Mawr, Thomas Great Hall
#Workshop and Final Showing    September 26th 4:30-6 PM – Swarthmore, Troy
Dance Lab
From 4:30 PM till 5 Schaffer will conduct a participatory movement preview of some of the dances and concepts in the showing, and the showing will start at 5 PM, followed by Q and A with the director and participating students.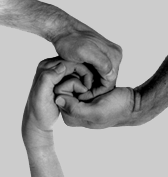 Dr. Karl Schaffer, is co-director of the Dr. Schaffer and Mr. Stern Dance Ensemble, which has toured throughout North America and Europe. He is professor of Mathematics at De Anza College in Cupertino, CA. He received his Ph.D. im mathematics from UC Santa Cruz but has also studied and performed Bharatya Natyam, Flamenco, tap, and modern dance and has choreographed dance works performed throughout the US. Schaffer and Stern's book Math Dance (co-authored with Scott Kim) shows how dance and math can be brought together on stage and in the classroom.