Friday, Feb. 28, 8 p.m. McPherson Auditorium, Goodhart Hall
FREE to tri-co students, faculty and staff.  Pick up tickets in the Arts Office, remaining tickets will be at the box office.
For more info or outside ticket info go here http://www.brynmawr.edu/arts/series.html and click on Liz Gerring Dance.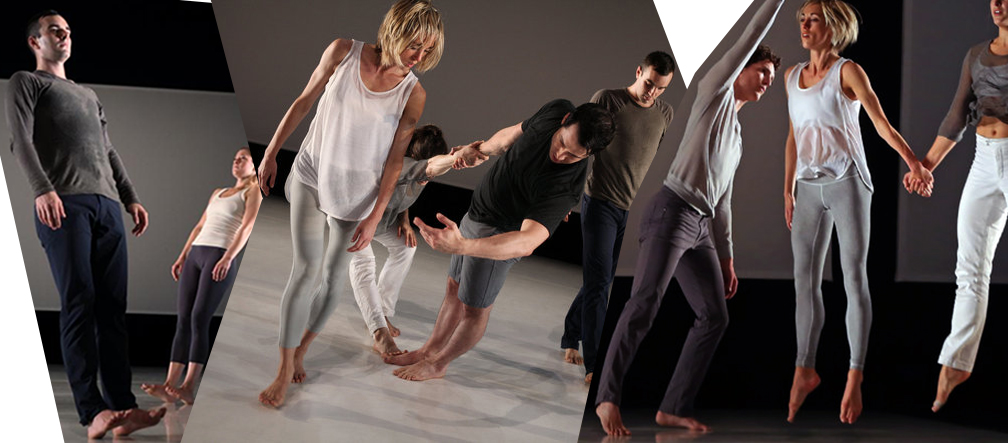 Liz Gerring Dance Company's glacier, which the New York Times described as  "an enthralling and important new dance work," is a full-length choreographic work for eight dancers based on Michael J. Schumacher's 2007-2012 musical composition of the same name. In glacier, Gerring joyfully recalls the prairie land of her ancestors, where space is endless, mysterious and radiant with possibility, inviting the imagination of the audience. Though still defined by meticulous athleticism and rigor resonant with emotional and sensual theatricality, Gerring's choreography in glacier is more complex and incorporates light instead of visual art or film to illuminate her ideas.
The master class will be taught by long-time company member,  Adele Nickel (forward woman in middle image above), and is designed for advanced intermediate and advanced dancers.  4:00-5:30 PEM STUDIO, BMC campus.
[photos by Andrea Mohin/The New York Times and others]