The Dance Program is pleased to announce a new initiative, Dance Faculty in Action, and we hope you will take part.
Many of the instructors in the Dance Program are practicing artists who are deeply involved in the vibrant artistic life of Philadelphia as dancers, choreographers, and company directors. They present their work in many venues in Philadelphia — in self-produced concerts and shared programs in major theaters and in interesting lofts and studios. We are offering free tickets and transportation to their performances to enable and encourage students to see the off-campus professional work of our instructors and choreographers.
How to take advantage of it? Just email your interest to Mady Cantor at mcantor@brynmawr.edu. Then you can pick up your ticket and round-trip Septa tickets to get to Philadelphia. You will be put in touch with other students who are going so you can go in a group if you wish. Simple!! The first one is coming up this weekend, so there is a quick turnaround to RSVP.
Our longtime tap instructor, Corinne Karon, who specializes in the hoofing style of tap, is showcasing her choreography in UCTT (Uniting Colleges Through Tap)..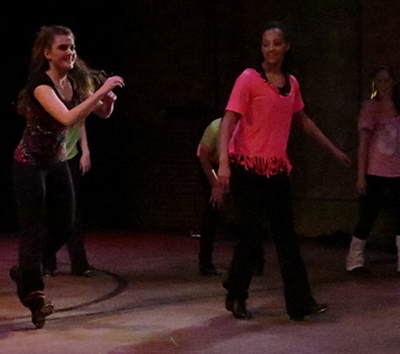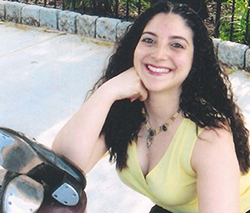 You have a choice of three possible performances.
Let me know by Thursday, March 19 which performance you want to go to. Here are the details:
–Saturday, March 21 at 4:00 pm and 7:00 pm
–Sunday, March 22 at 4:00 pm.
Christ Church Neighborhood House, 20 N. American St., near the corner of 2nd and Market (just north of Market and just west of 2nd St, set back from the street). It's a historic place (founded 1695!) in Old City, in a fun area to wander around afterwards. You would take the Bryn Mawr train to Jefferson station, then walk a few blocks.
The second one is the following weekend when Rev. Nia Eubanks-Dixon, who choreographs for the African Dance Ensemble at Bryn Mawr, has a new work that will be performed by Danse4Nia Repertory Ensemble.
Let me know by Monday, March 23 if you would like to go. Here are the details:
It is a single performance, on Sunday, March 29 at 5:00 pm
Painted Bride Art Center, 230 Vine St. in Old City, an easy walk from the Jefferson Station stop of the Bryn Mawr train.
We hope you will take advantage of these special opportunities to see the faculty artists' work in off-campus contexts.