Friday  September 23  8PM  Goodhart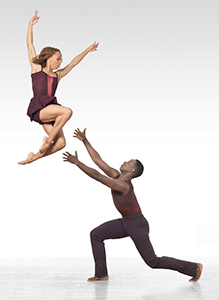 A great opportunity to see PHILADANCO–a nationally renowned dance company, noted for its virtuosity and powerful performances–for FREE!  The program will include work by Jawole Willa Jo Zollar and Christopher Huggins.
Free to the Tri-co community, but get your tickets early from the Arts Office in Goodhart or in an announced ticket giveaway that week in the Campus Center.
Master class for advanced and upper level intermediate dancers on Thursday, 4PM in Pem Studio.
Photo: Lois Greenfield