In addition to our usual slate of great instructors (check out "people" at  http://www.brynmawr.edu/dance/people/), we have two special artists working with our Ensembles for the Fall.  Auditions are Thursday, September 3 at 7 PM for the Ballet Ensemble and Saturday, September 12 at 11 AM for the Modern Ensemble (Mady Cantor will pick HC students up the first blue bus stop at 10:30. Please email her at mcantor@brynmawr.edu so that we know how many to expect.  She'll make two runs if necessary)
Ballet Ensemble with R. Colby Damon:
Colby began formal classical ballet training at age 7 with the Richmond Ballet followed by pre-professional study at the Virginia School of the Arts and summers training at the Boston Ballet. Upon graduation, Colby joined the Sacramento Ballet, performing soloist and principal roles in numerous classical and contemporary pieces, including works by George Balanchine, Glen Tetley, Trey McIntyre, Dwight Rhoden, and Helen Pickett among others. In 2007, Colby relocated to New York for a year and worked as a guest artist with such companies as Mark Morris Dance Group, Northwest Dance Project, Amy Seiwert's Imagery, and Thang Dao Dance Company. He also appeared with the Metropolitan Opera Ballet as a principal in Alexei Ratmanski's Aida, as well as in Mark Morris' Orfeo e Euridice, In 2008, Colby joined BalletX in Philadelphia, PA where he was featured in over 20 world premiers, including original creations by Annabelle Lopez-Ochoa, Jodi Gates, James Gregg, Mauro Astolfi and Matthew Neenan, among others. He has continued to dance as well as an independent artist with several NYC choreographers and collectives. As a choreographer, Colby's style blends fluidity with a sense of classical line and virtuosity. He began his choreographic explorations by setting works on his fellow Sacramento Ballet company members, has set work on dancers from the Pennsylvania Ballet,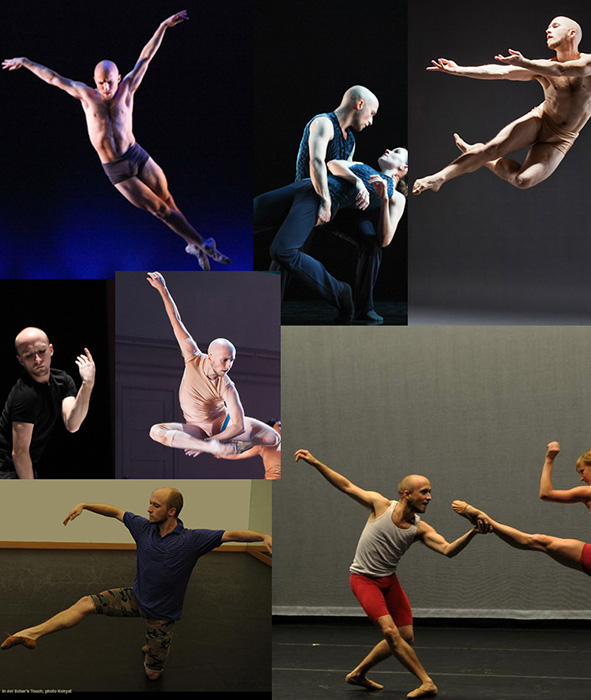 and was commissioned to create new work for the Charlottesville Ballet. He has also presented work in several NYC venues. Colby is also certified to teach both Chen style Tai Ji Quan and Yoga. He has an active interest as well in environmental issues. Colby is looking forward to rehearsing with our student dancers to make a ballet work and we are very happy to welcome him to Bryn Mawr.
Modern Ensemble with Vicky Shick:
Vicky Shick has been involved with the New York City dance community for the past three decades. During her time dancing with renowned choreographer, Trisha Brown, she received a "Bessie" for performance. "Bessies" are awarded to dance artists for outstanding and groundbreaking creative work shown in NYC and are among the most prized awards given in the US. Shick has performed and collaborated with many New York-based colleagues, including Risa Jaroslow, Jodi Melnick, Stephen Petronio, Susan Rethorst, Wendy Perron and Sara Rudner as well as developing a two year choreographic project with Trisha Brown alums, Eva Karczag and Lisa Kraus. She has shown her own work for the last twenty years and in 2003, received another "Bessie" for choreographic achievement in her collaborations with visual artist Barbara Kilpatrick and their most recent piece, "Everything You See," presented at Danspace Project in April 2013, was a "Bessie" nominee for Outstanding Production. Shick was also a 2006 grant recipient from the Foundation for Contemporary Arts and a Guggenheim Foundation Fellow in 2008-2009. In NYC, Shick teaches at Hunter College and for the Trisha Brown Dance Company(TBDC), at Movement Research, and regularly teaches abroad, including in Amsterdam and her hometown of Budapest.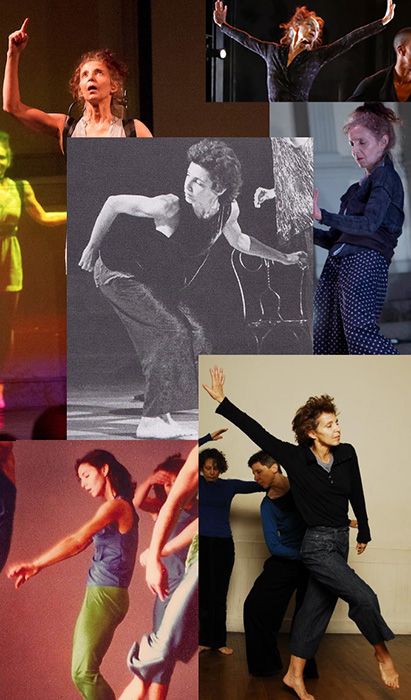 She has led TBDC re-staging projects at Dickinson College, Hunter College, Sarah Lawrence College, Princeton University, and here at Bryn Mawr College.   We are delighted that Vicky will be working with our student
dancers this Fall on a piece to be presented in the Spring Dance Concert.
Anatomy for the Dancer is taught here at BMC every other year. A small group of students (2-5 students) work both in seminar and studio locations for a 'hands on' learning experience with our terrific and knowledgeable instructor, Becky Malcolm-Naib.  It is a great course for those who want to more fully understand how our bodies move and dance; for those interested in life drawing; for those interested in anatomy and physiology.  Register for ARTD B403, section 2.