In addition to our terrific faculty instructors and guest choreographers who are returning in the Spring, here are dance artists either new to our Program or returning after being away (you can check all of our faculty  bios at http://www.brynmawr.edu/dance/people/):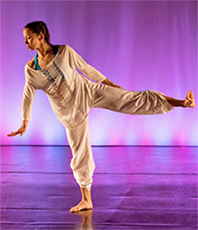 KC Chun Manning received her MFA in Dance in 2004 from the University of Illinois at Urbana-Champaign, while simultaneously completing her certification at The Alexander Technique Center Urbana. Her professional performing credits include Susan Rethorst, Guillermo Ortega Tanus, Carolyn Merritt (Philly); kim olson/sweet edge, Maedée Duprès (Denver); Sara Hook, Jennifer Schmermund (New York) and Cynthia Oliver (Chicago), and she is currently working locally with Jessica Warchal-King. She is the Artistic Director of the collaboratively-driven, Fresh Blood, which has presented choreography in Colorado, NYC, and locally including, more recently, collaborations with Pasión y Arte Flamenco and Olive Prince Dance. She has served on the dance faculty at Temple and Drexel Universities and Bryn Mawr College, and as an Alexander Teacher for the Pig Iron School for Advanced Performance Training. Beyond Philly, she has been a guest artist at West Chester University, Trinity College, Denver University, Bucknell University, and for breast-feeding moms at the North Suburban Hospital in Thornton, Colorado.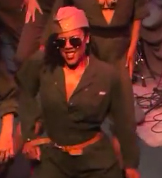 Melanie Cotton returns to Bryn Mawr to do the Hip-hop ensemble but in addition to her formal training in ballet, jazz and African, Melanie has extensive experience in Hip-hop. From picking up dance on the streets to working in studios, Melanie has been able to study with pioneering Hip-Hop legends like: Buddha Stretch, Tweetie, and "BK" Terry (all of the Hip-Hop group Elite Force). Gravitating more towards the Funk styles of Hip-Hop (like Locking); she studied with Moncell Durden of MopTop dance crew and had the honor to work with the creator of locking Don "Campbell Lock" Campbell. She also studied and performed internationally with hip-hop great, Rennie Harris Puremovement. Melanie has also appeared on regional stages as an actress and singer in comedies, experimental theatre and musical theatre, including the Walnut Street Theatre's production of In the Heights. In addition to this, she directs a feminist Hip-hop performance group. Check out this video to see Melanie, Dinita (who will do Hip-hop here next year) and Crystal who has taught for us in years past) https://www.facebook.com/rennieharrispuremovement/videos/1275569221284/
Denise Somrack D'Angelo, after her youth training in Cleveland,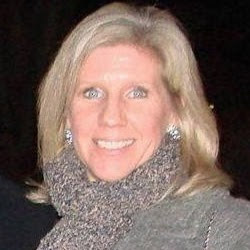 Ohio, came to Philadelphia on full scholarship to study with Lupe Serrano at the School of Pennsylvania Ballet. Ms. D'Angelo served as an apprentice for one year, then went on to dance professionally with Pennsylvania Ballet from 1980-88, rising to the rank of soloist. Her favorite roles were from the classic ballets such as Swan Lake and Giselle, and also the Balanchine ballets, including Jewels, Western Symphony, and Serenade. She has been teaching and choreographing locally since 1997 at the Metropolitan Ballet Academy founded by one of the Dance Program's earlier instructors, Lisa Collins Vidnovic.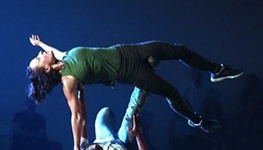 Bethany Formica graduated with a BFA from Mason Gross School of the Arts at Rutgers University in 1994 and since then has worked with several New York City based companies including Sean Curran and Company, Pearson/Widrig DanceTheatre, and JoAnna Mendl Shaw and with Philadelphia based choreographers and companies such as Megan Mazarick,  Nichole Canuso Dance Company, Leah Stein Dance Co., Brian Sanders/JUNK, Melanie Stewart Dance Theatre, Myra Bazell, Kate Watson-Wallace, Group Motion, and Rennie Harris Puremovement. She has also danced with Dada von Bzdülöw Theatre and Koncentrat in Poland and Melina Martin in Argentina among others.  Bethany has received grants and fellowships  for her own work as well including support from prestigious institutions such as the Independence Foundation and The Pew Center for Arts & Heritage through Dance Advance. Her work has been presented in Philadelphia, NYC and other US locales as well as in Italy, Poland, Bulgaria and England. Bethany has instructed or directed master classes and residencies in New York City and at MassMoca, University of the Arts, Temple University, Rowan University, Franklin and Marshall College, and Bates College to name a few and internationally in the Dominican Republic, Czech Republic, Sweden, Italy, Ireland, Poland, and England.  She has also taught elementary and high school residencies and taught movement classes for schizophrenic patients at Greystone Park Psychiatric Hospital. She is currently a performer with Cardell Dance Theatre and the owner of Sawdust Siren creating beautiful wood-centric craft/arts.
Lauren Putty White received her BFA from University of the Arts in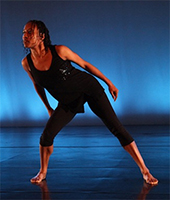 Philadelphia in 2005, winning both the UArts Choreography Prize and Outstanding Performance in Modern Dance award. She has performed with companies such as Washington Reflections, Rebecca Davis Dance Company, the Opera Company of Philadelphia, Parsons Dance Company in NYC and is currently performing with the award winning Philadanco. She has also performed recently with Waheed Works and Stone Depot Dance Lab in the Philly Fringe Festival, as a guest artist with Carbon Dance Theater, and with the legendary Sun Ra Arkestra. She has set work on Washington Reflections Dance Company, BalletX, and has created solo and group work for Putty Dance Project, a company that she directs with her husband and jazz musician/composer Brent White. Proficient in ballet, modern and jazz, she has taught master classes at various colleges and universities and is currently teaching as well at Stockton.