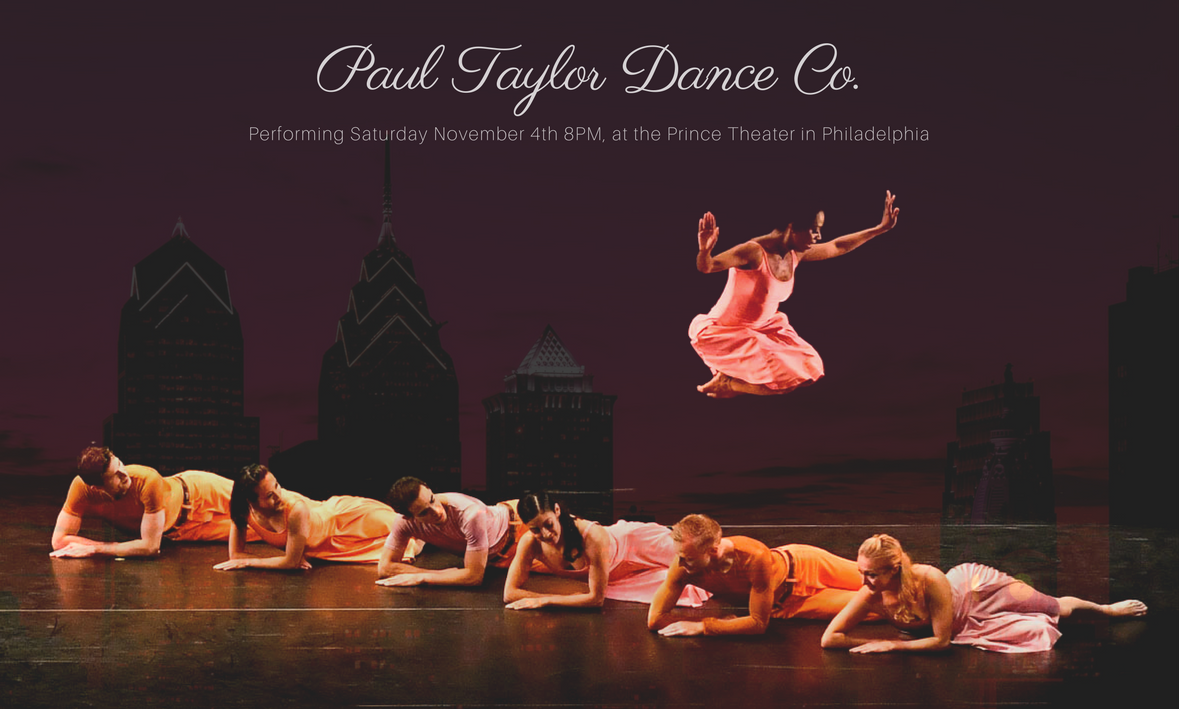 Join the Dance Program on Saturday, November 4 at 8pm to see the legendary Paul Taylor Dance Company at the Prince Theater in Philadelphia!
The company will perform three masterworks: Esplanade, set to Bach and showcasing vivid expressions of everyday movement; Company B, a dance evocation of the 1940s to the music of the Andrews Sisters; and Arden Court, a romantic and lyrical favorite.
It's a chance to see landmark 20th century dance making and glorious dancing in an intimate theater where all the seats are good seats! Tickets are available at a group rate of $15 with FREE bus transportation included. Email your interest to Dance Program assistant Elizabeth Yost at evyost@brynmawr.edu ASAP!