Faculty Dance Concert
Saturday, Feb. 4 at 7:30 pm
Hepburn Teaching Theater
FREE admission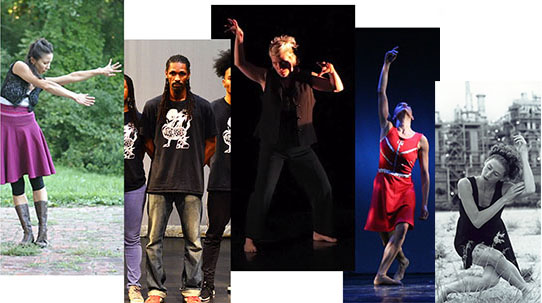 Five accomplished choreographers, some performing solo and some with company members in forms from ballet to modern to hip hop.
Independent choreographer Megan Mazarick who has performed internationally will present a solo, Monster, that she developed in Egypt in which she remixes the metaphor of "hero vs. villan" using movement that appears pixilated and digitized. Hip hop dancer and choreographer Kyle Clark and director of Just Sole Street Dance will bring his company. Freelance dancer Michelle Stortz will perform Portrait/Meet, a dance made from "found" movement by acclaimed choreographer Susan Rethorst.  KC Chun-Manning will join forces with BMC alum Camilla Dely in a new duet with live Bulgarian songs and shruti box. DanceSpora's Felicia Cruz will premiere a contemporary ballet duet.
The program offers the campus community and the public an opportunity to see the range and depth at the college and in the area. Free, varied and certain to be interesting.
Refreshments follow.