Class schedule for the Spring and all the information you need is up on the DANCE WEB PAGE. Click here.  You can register now on BIONIC if you are taking classes for academic credit.  Classes for Physical Education Credit register in January during the first week back.  Auditions for Ensembles start on the first day of classes, January 17!
We have several faculty returning including Linda Mintzer and Denise D'Angelo in ballet, Corinne Karon in Tap, Donna Reinhart and Bob Butryn for the Swing dance half of Social Dance. Ramaa Ramesh will return for the Classical Indian half of Gesture of Dance joined by new instructor Lauren Ouano Yeremian who will teach Hula. We're also delighted that Bethany Formica, still relatively new to our Program, will return to teach the Advanced Modern class and Marie Brown joins us for the first time and will teach the Intermediate Modern class. Felicia Cruz will be teaching the second half of Advanced Ballet.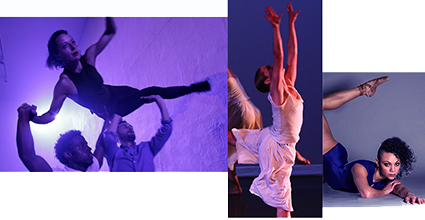 The Ensemble line-up is as follows:
We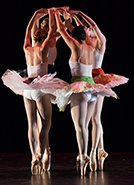 welcome back Meredith Rainey, who set a ballet piece on our students for the 2015 Concert
and
Megan Mazarick who made a piece for us for the 2013 Concert.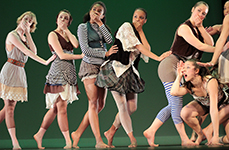 Both are highly regarded choreographers in Philadelphia and beyond and we're delighted that they are back with us.
Kyle "JustSole" Clark will make a Hip-hop piece for our bi-co dancers. Besides a toddler at home, Kyle has been keeping busy in the last year or so by competing in and winning, with his wife Dinita/Princess Di, the House Dance Category at "Juste Debout" an international competition in Paris, and by being invited by the ALVIN AILEY company to set a hip-hop piece on their second compan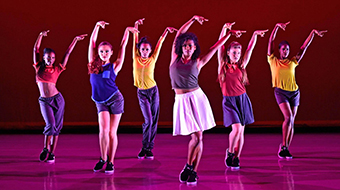 y! (see left for a section from Kyle's piece)  Rev. Nia Eubanks-Dixon will return to choreograph the African Ensemble, planning to explore South African Gumboot dancing. In the Spring concert, April 21 and 22, these works will join a Modern Ensemble by Mady Cantor and a Jazz work by Shannon Murphy already in progress.  CHECK OUT ALL of our faculty on the PEOPLE page of the DANCE WEB SITE.