AS part of the College's collaboration with the Pennsylvania Academy of Fine Art on
Beyond Boundaries: Feminine Forms
The College is offering several events including an 'Artist's Lecture', supported in part by a donor to the Dance Program, by Lesley Dill–visual artist and  Fellow of The John Simon Guggenheim Memorial Foundation.
December 8, 6:30pm, Thomas Great Hall
Check out the exhibition at Canaday,11 am – 4:30 pm daily in the first floor Rare Book Room. . .there through the semester.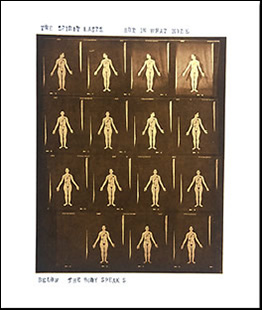 Lesley Dill, Little Women (2005) BMC 2017.14.1,
Gift of Susan Bandes (PhD 1978)